Men's wear outside street shooting can be more than a star to steal the spotlight?>
This site, June 24th, is not only a celebrity model in Milan's 2016 Spring-Summer Fashion Week, but also the clothes of street-influenced people can kill passers-by in minutes. Learn to be a fashionable man who will dress up!

[Cool Men's T-Shirts, Craftsmen]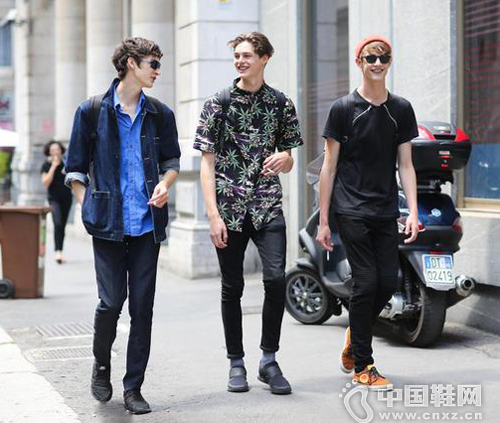 The boy opposite is not very handsome and seductive? It's not difficult to be a fashionable man. You can wear a shirt or T-shirt. The simple blue shirt with denim jacket is cool and handsome; a dazzling printed T-shirt can also make you tide up; if the T-shirt is relatively low-key, bright-colored shoes and hats can also play up the effect of the whole body.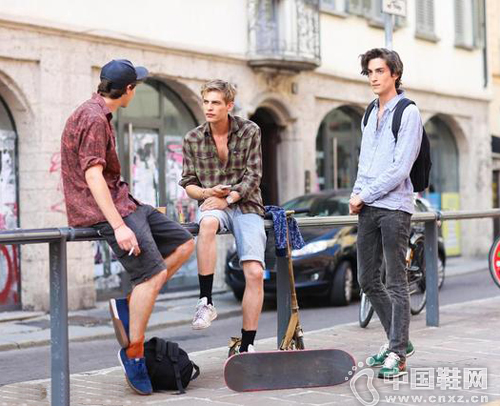 Speaking of shirts, prints, and plaids are good choices, and with pure color shorts and sneakers, it's easy to create a trendy boy.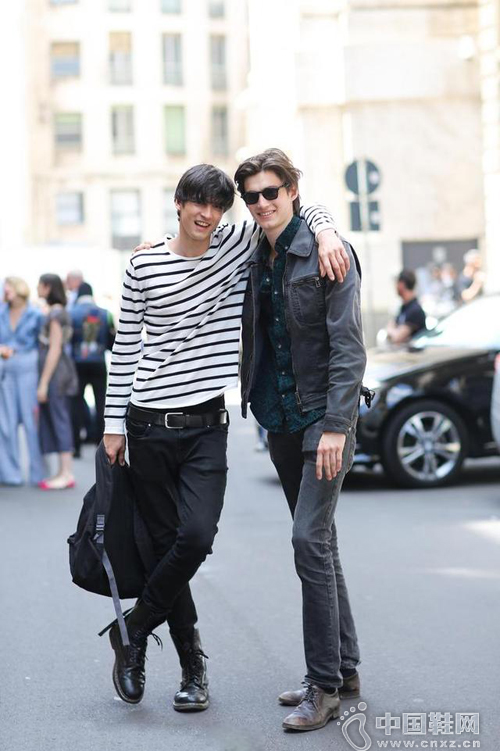 Stripe is an essential fashion item. Black-and-white striped long-sleeved blouse with black trousers and Martin boots are simple and elegant. Dark green printed shirts with leather shoes, there is a kind of elegance.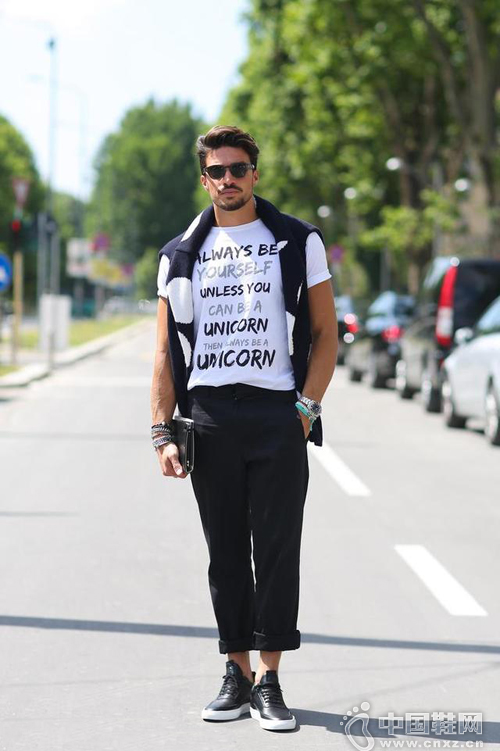 The point of wearing a T-shirt is simple and simple. White letter T-shirt with black vest trendy and handsome, easy to get rid of a monotonous sense of black and white.
If the T-shirt is simple enough, it's nice to have a colorful shorts. The combination of white blouse and black trousers is too simple. A camouflage outside is the highlight of the whole body.

【Gentleman's Wear Suit is Learned】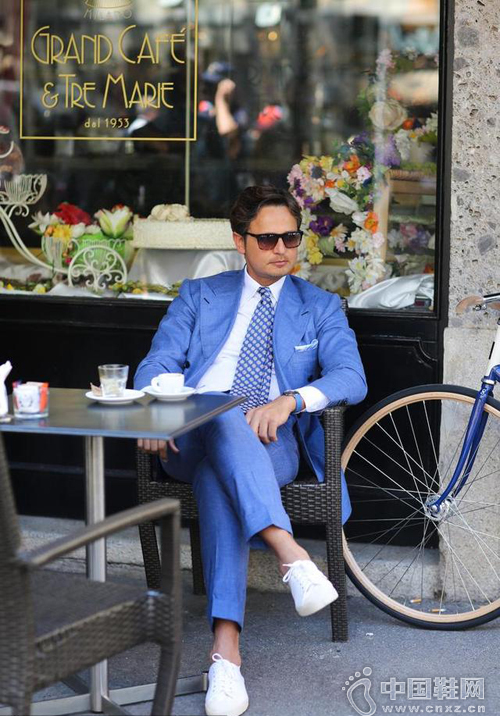 How do you want to be a male? How to get a suit style? Quickly throw away those dull single suits in the closet, and learn how to wear suits. Dark blue suit is a must for men, both the vastness of the sea, and the pure clarity of the sky, enough to demonstrate the character of a gentleman.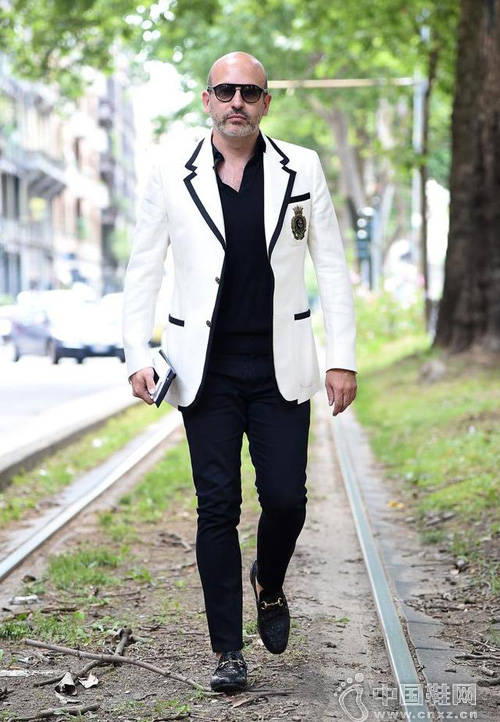 Black and white collocation is also a good choice. Concise white black suit, with black shirt, trousers and shoes, elegant and not boring, quite British style.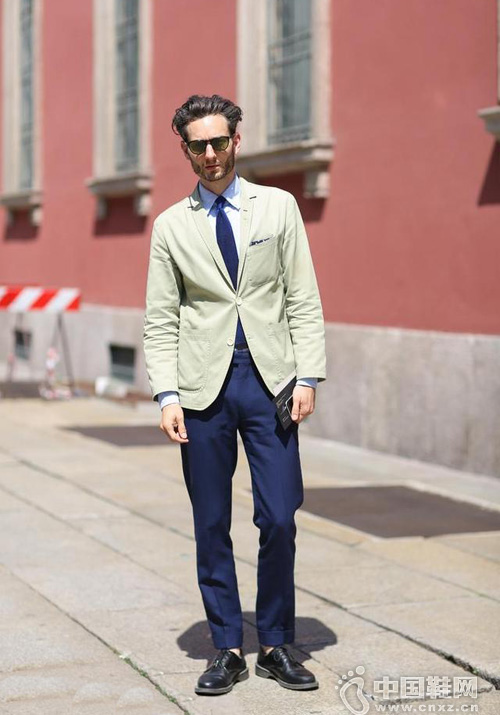 Today, suits are also popular and mixed style. Mint-green suit jacket, with dark blue trousers, one shade, one against the other, very lively and interesting.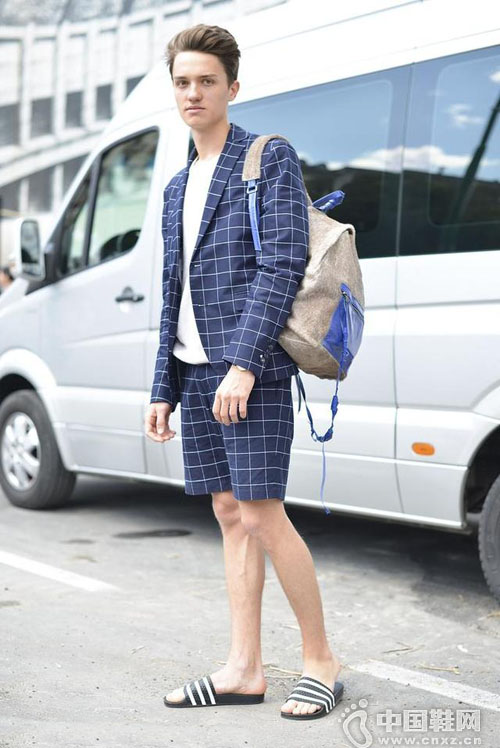 If the sloppy suit is too old-fashioned, the suit jacket and shorts are even more handsome and youthful. The blue plaid suit jacket with the same color shorts gentleman handsome, white T plus slippers casual collocation highlights the rebellious and unruly young people.

[Single article accessories take a good second wave of people]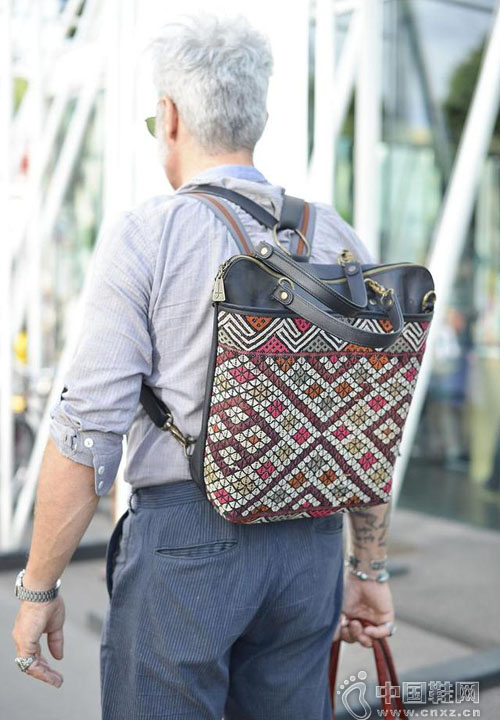 Eye-catching single product is essential, backpacks, hats or glasses are small details that the influx of men will not miss. Did this colorful shoulder bag make fashion people up all of a sudden?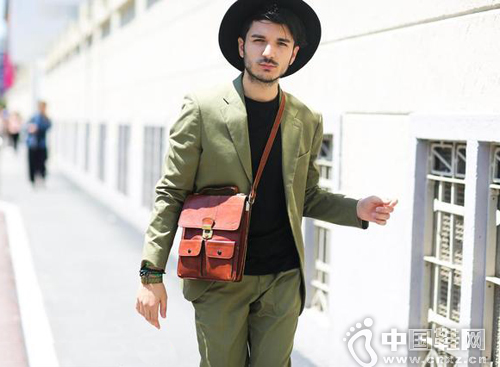 The crooked bronze retro bag is in tune with the military green suit. A black round cap makes him look more British gentleman.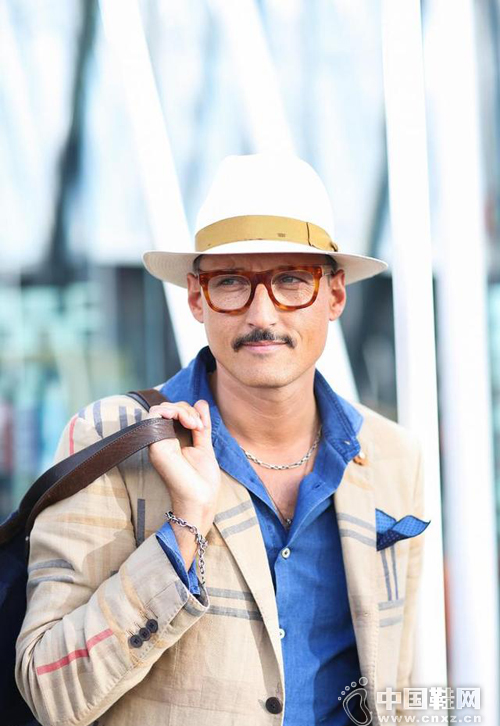 In addition to sunglasses, the lensless glasses frame is the "tide." A light colored bowler hat with bronze glasses is a follower.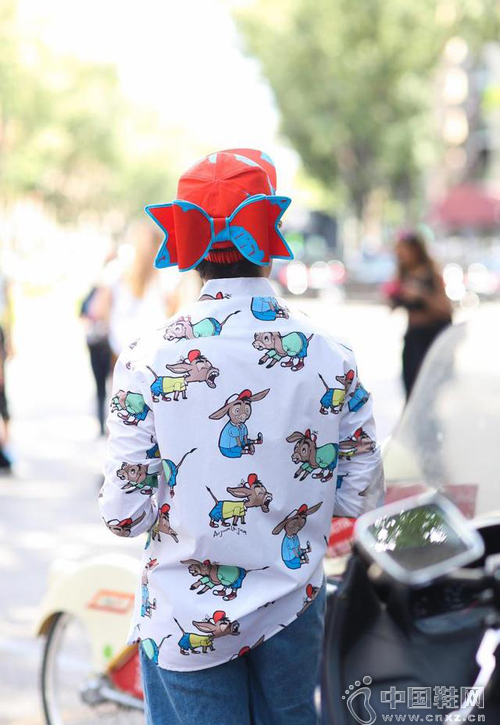 It is also a good idea to walk the odd routes. Taking advantage of floral shirts and exaggerated red hats, it's hard to think about not paying attention!

[girls come to learn two strokes]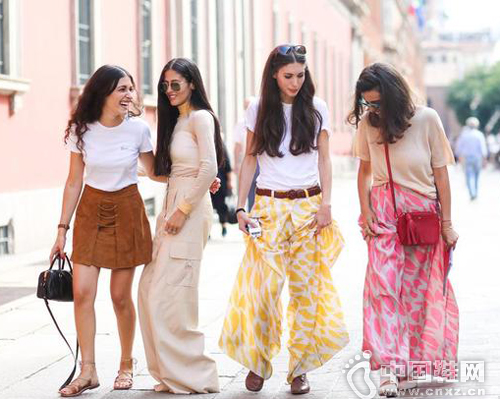 How can the street-street influxes have fewer women? Hey, these tidals on the Milan men's week are worth seeing. One of the most eye-catching than these two summer print trousers, yellow bright red and bright, trousers elegant feminine full.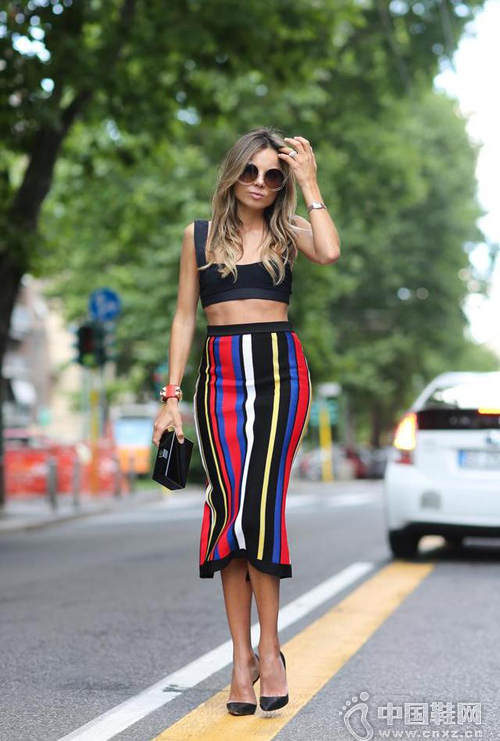 The combination of a black camisole and skirts stretched her body line, while the colored vertical striped skirts extended the leg lines, making the whole person sexy and tall.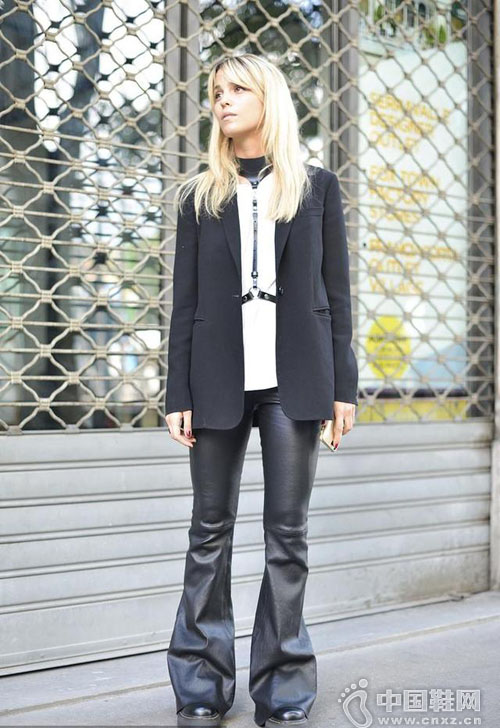 The mix of black and white colors is a little monotonous, but this black flared leather pants is enough to make a point. The bell-bottoms and the pancake shoes are quite retro, fully embodying her fashion attitude.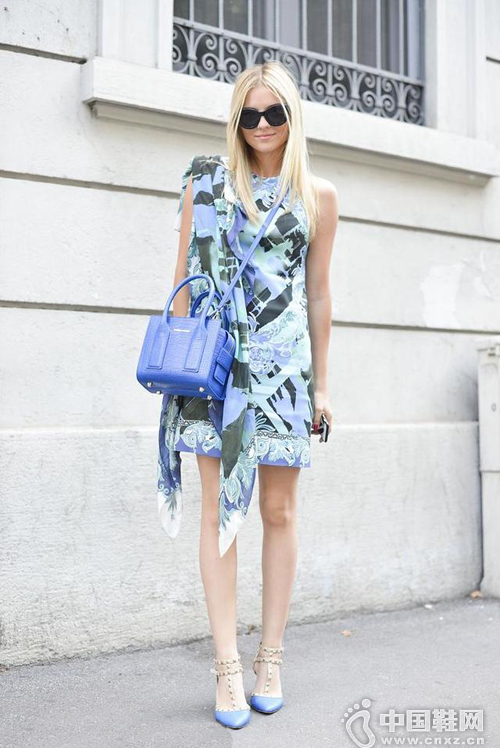 In summer, you can wear fresh and elegant sky blue. Printed sleeveless dresses with natural sandals are refreshing and natural, and the darker shades of blue are ideally suited to the overall body. (This site - the most authoritative and most professional footwear information center. Cooperative media: siniderly shoes)

Duang!! Sweep, there is a surprise!!!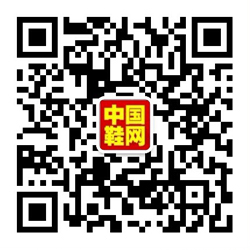 · "Bai Xia Girl" likes to wear on the upper foot
· Rejecting ugly rain boots The most IN patent leather shoes are your rain
·Admiralty body waterproof shoes make travel more pleasant
·The smart men wear comfortable shoes with comfortable feet to fly
·New Balance leads the tidal wave father to record
·[Shoes · Will] 23-year-old signature shoe is very show?
· Natural Kings, exclusive 70 year old Danish Humvee shoes
· Cats and shoes fire? Every girl should have a pair of Hepburn
·The white dress is not "small white"
·Pleated skirt with what shoes with different wipe out

Woven non-fusible interlining is a kind of weaving fabric .After bleaching ,and use chemical material to make the fabric soft or hard ,thin or thick . This kind of interlining can be used in all kinds of garments ,bags ,shoes and so on .It can imporve the base fabric thickness ,hardness .It also be called as the skeleton of the garments .

It can be a lot of color ,like white ,black ,red ,green and also can be do all kinds of touch ,soft ,medium ,hard ,very hard .

It can be divided to some types according to the fabric yarn count and construction .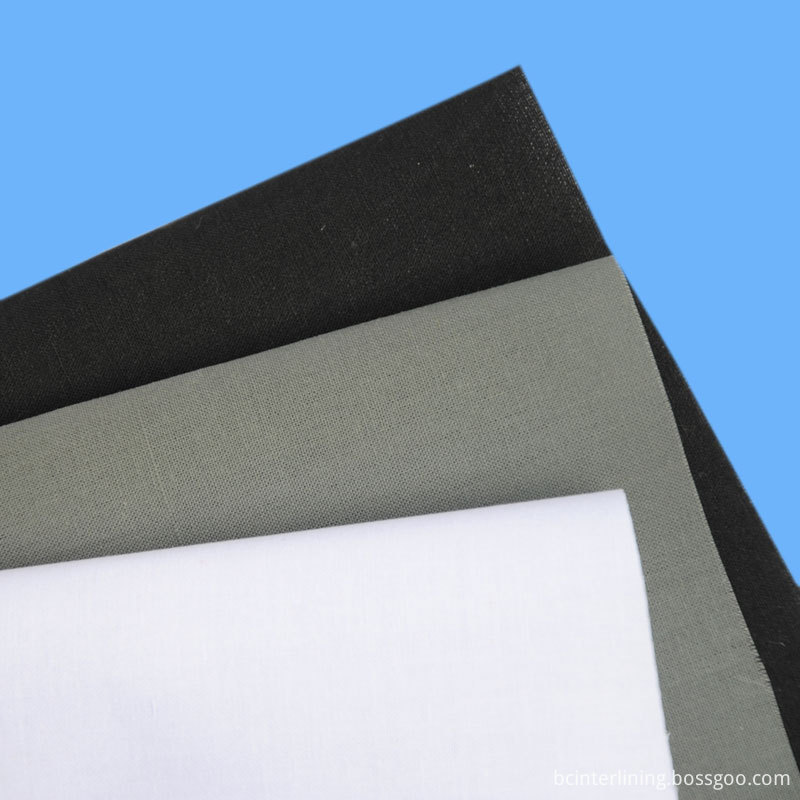 Woven Non-Fusible Interlining,Soft Non-Fusible Woven Interlining,Hard Handfeel Non-Fusible Interlining

Baoding Garment Interlining Factory , https://www.bcinterlining.com